Tube end radius
Semi hemispherical/ Pencil point formation
Both side bevel grindings
Different grinding geometry of cannula / bevels from 90° to 10°
Grinding solid trocars
Tube bending
Shot blasting for insert moulding and echo-marking on cannulas.
Electro-polishing / Passivation.
Chemical etching – marking on needles.
Teflon / Silicone coatings.
Center less grinding / buffing.
Mechanical swaging.
Turning of Stainless Steel components.
Epoxy madical grade bonding.
Prototypes development in in-house R & D
Irrigation needles with side holes
S.S Hypo Tubing with specific O.D/I.D and lengths
Tube slitting
Soldering
Visual Inspection under 15X magnification
Matched point grinding.
Medical component manufacturing as per requirement according to DIN:13097, IS: 3317, ISO: 9626, 7864.
Processing of SS Capillary range from 5G to 30G and needle length from 3mm to 3000mm.
Point Styles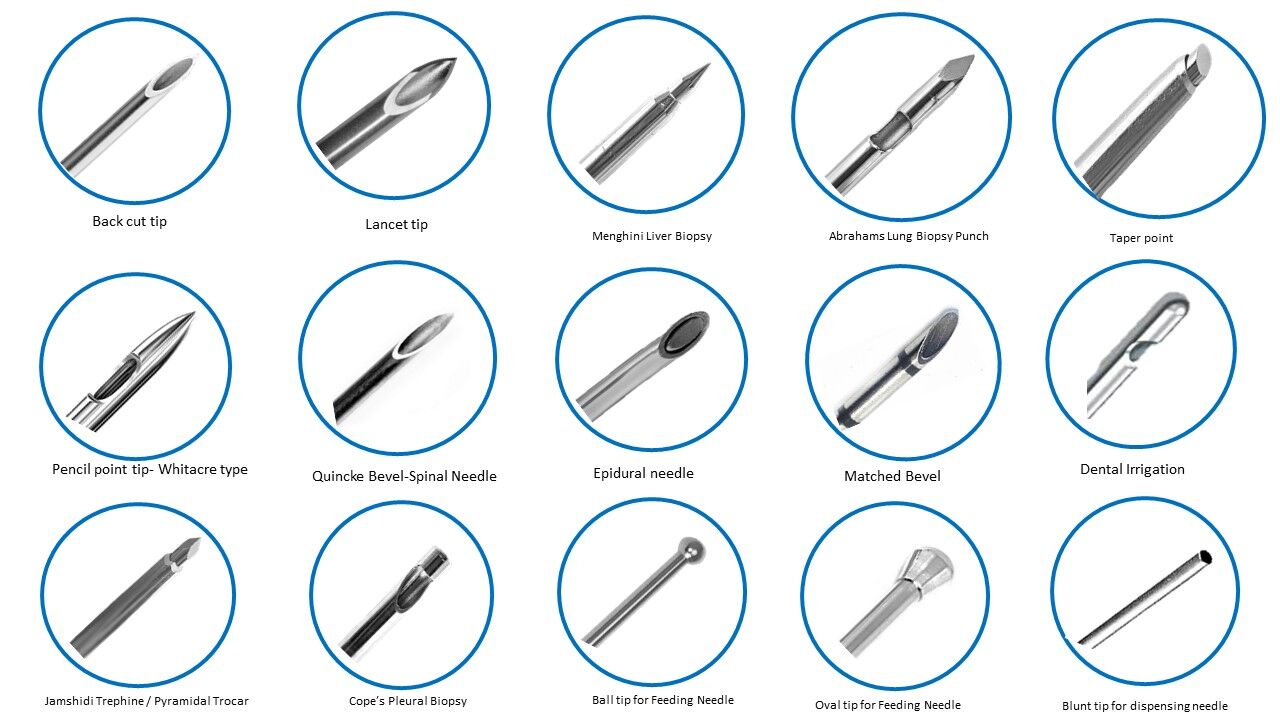 Hub Styles