Blunt tip Dispensing needles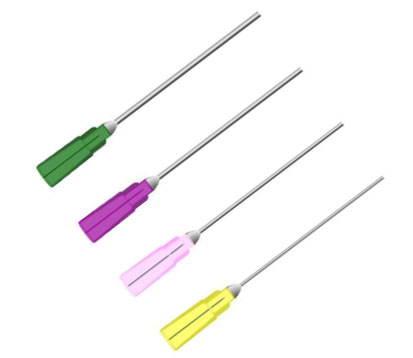 Blunt Tip
Disposable Blunt point needles with Stainless Steel AISI 304 cannula
Used in Industrial dispensing, gluing of electronic components, jewelry, filing ink, etc.
Standard and professional quality Plastic Luer lock Hub
Precision tip for controlled flow
Sold in a bulk pack unsterile.
Sizes available from 16G to 24G
Intended use : For Industrial use
NPT Threaded Needles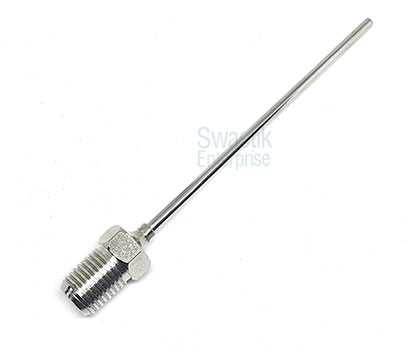 High Pressure Needle Nozzles with standard 1/4″ NPT thread – 18 pitch Nickel plated brass hubs
Secure fit used with high pressure equipment or a dispensing cartridge.
Shafts are 304 Stainless Steel, passivated, polished and burr free blunt end cut.
Size
12G X 2″ Needle Nozzle
16G X 1/2″ Needle Nozzle
18G X 1/2″ Needle Nozzle
Inflating Needle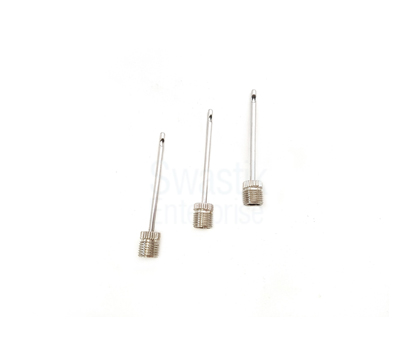 High quality ball pump needle that is used to inflate soccer, basketball, volleyball, football.
Threaded Part- Nickel Plated Brass .
Tubing Part – Thick Walled S.S.304 Material.
Length: Approx. 38.5mm / 1.5 inch
WANT TO KNOW MORE ABOUT THIS PRODUCT?
FILL OUT THIS
INQUIRY INFORMATION BELOW, WE'LL CONTACT YOU SHORTLY!