About Swastik Enterprise
At Swastik Enterprise, we take immense pride in being a reputable medical device manufacturing company. With a strong commitment to quality and innovation, we have earned the prestigious approval of the Central Drugs Standard Control Organization (CDSCO) for our manufacturing drug license. This recognition underscores our unwavering dedication to producing safe and effective medical devices that meet the highest standards.
Our journey towards excellence doesn't stop there. Swastik Enterprise is honored to be recognized as a Star Export House by the Government of India.
This acknowledgment reflects our consistent efforts to promote healthcare solutions globally and our commitment to quality, integrity, and reliability in all aspects of our operations.
With a focus on customer satisfaction, regulatory compliance, and continuous improvement, Swastik Enterprise is your trusted partner for high-quality medical devices.
Read More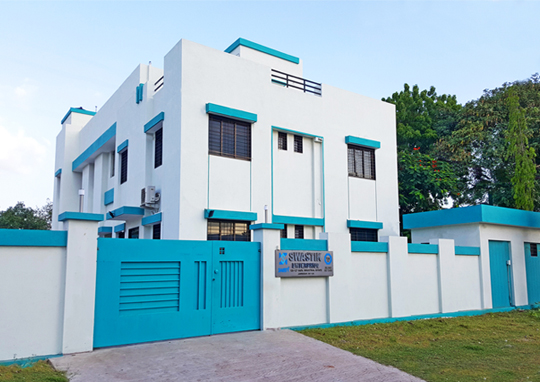 why choose us

Pricing
Quality products at competitive prices
MOQ based offering
Special Offers on various products

Quality
Best quality needles made from Medical grade Stainless Steel 304
Best-in-industry tubular smoothness, precision & finish
Robust products and processes

customization
Tailor made adjustments for customer needs, from millions to a single piece!
Capability to custom, process and manufacture any customer need
31 years of expertise in the industry for custom manufacturing

OEM
Contract Manufacturing
Customer specific logo and branding
Developing with doctor's and engineer's need for various industries

Customer satisfaction
Leading customer fulfillment
Product guarantee and widely accepted by market
Reviewing design and working for the best customer satisfaction

VAST PRODUCT RANGE
Over 1000 types and sizes of needles!
Huge range of specs to select from 5G diameter to 30G and lengths from 3mm to 3000mm
Adding new products as per industry requirements

PACKAGING
Custom packaging options as per customer's need
Variety of packing materials like plastic casing, blister, clam-shell type and more
Sturdy, weatherproof and temper-proof packaging

TIMELY DELIVERY
Prompt order updates
Matching customer delivery time schedules through process planning
Multiple production lines with latest PLC based machines for minimising manufacturing time
Global Presence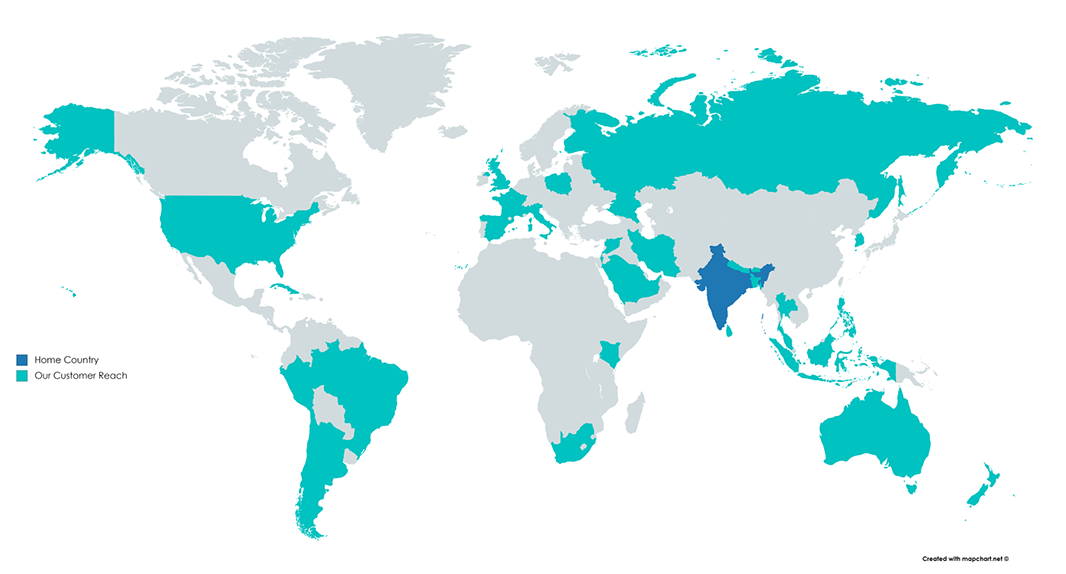 Certificates
TUV ISO 9001:2015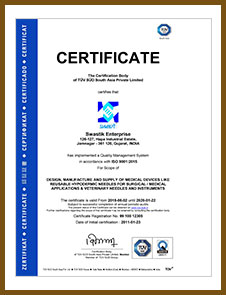 ISO 13485 : 2016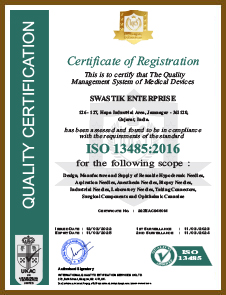 Vibrant Gujarat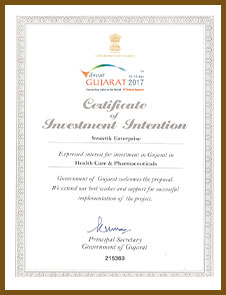 IndiaMART TrustSEAL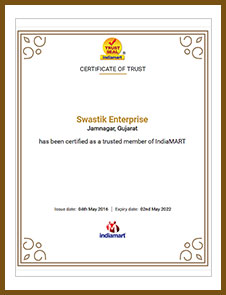 SMERA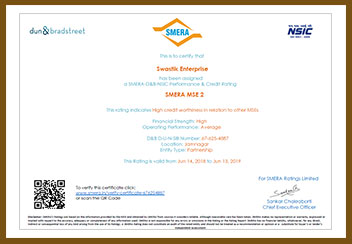 Dun & Bradstreet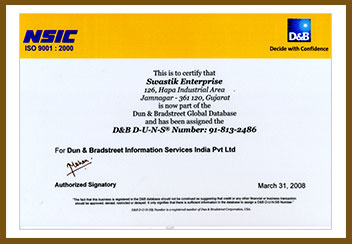 FIEO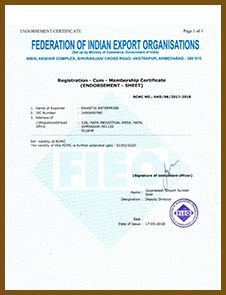 Manufacturing DL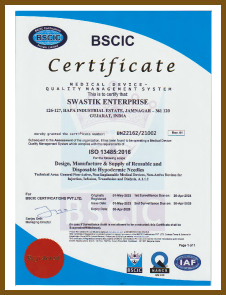 Star Export House